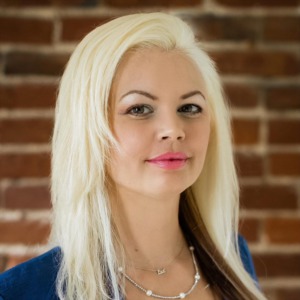 Hallie joined HOWE Real Estate in 2021 as a Realtor, Residential and Investment Specialist. She is native to the Louisville area, starting a real estate career in 2003 managing commercial live/work spaces for artists and musicians in the creative community. In 2004, she purchased her first investment property (a duplex in Germantown) that was fully rehabbed with sweat equity. In 2005, her second property was purchased with a small investment group to operate creative live/work and event space for musical performances and art exhibitions (a commercial space in the Portland neighborhood). In 2012, Hallie was engaged in a joint venture to purchase a 100,000 square foot industrial storage warehouse that ran as a mixed-use storage facility and creative space.
Hallie has a background in art and urban planning, with graduate degrees from the University of Louisville and Indiana University. After spending seven years working for a non-profit urban planning and neighborhood development organization in Louisville, she became an educator teaching at both the university and secondary-levels. In 2021, Hallie transitioned full-time to a career in real estate.
Hallie also owns and serves as the Managing Partner of Black Key Club LLC, a local property management company. She is involved in ongoing rehabs and flips for residential and multifamily properties. She assists real estate investors with portfolio development, including new acquisitions, management of contractors for getting properties "rent ready" and traditional long-term leasing for property management.
Hallie lives in the Clifton neighborhood with her daughter, their Great Dane and life partner Ian, who is a real estate investor and entrepreneur.